Sub-Tropical Storm Oscar formed in the Central Atlantic Friday night.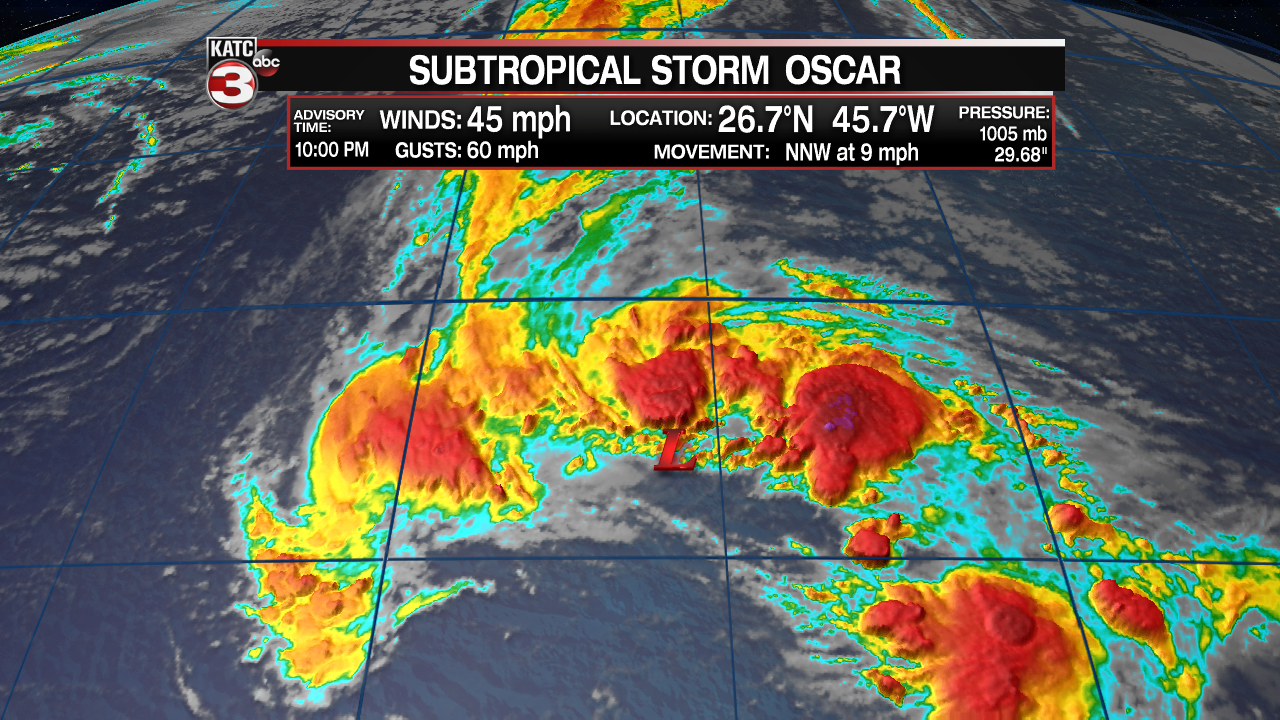 The system could get close to hurricane strength by early next week but will not be a threat to land.
The storm, with 45 mph sustained winds, was moving to the north-northwest, but is expected to west-southwesterly this weekend before getting swept northeastward by a frontal trough early next week.