LOWS TONIGHT: UPPER 20's/LOWER 30's
HIGHS MONDAY: NEAR 60°
DISCUSSION
Winter looks poised to get the final laugh as sub-freezing temperatures are expected across Acadiana Sunday night.
As high pressure moves overhead tonight, winds will go light as skies fair out.
As a result, conditions will be favorable for temperatures to drop quickly.
Expect morning low temperatures to range from the upper 20's to lower 30's.
People, pets and plants all need to be protected given and proper attention.
After that freezing start Monday morning, afternoon highs will push into the upper 50's to near 60° as winds turn easterly under mostly sunny skies.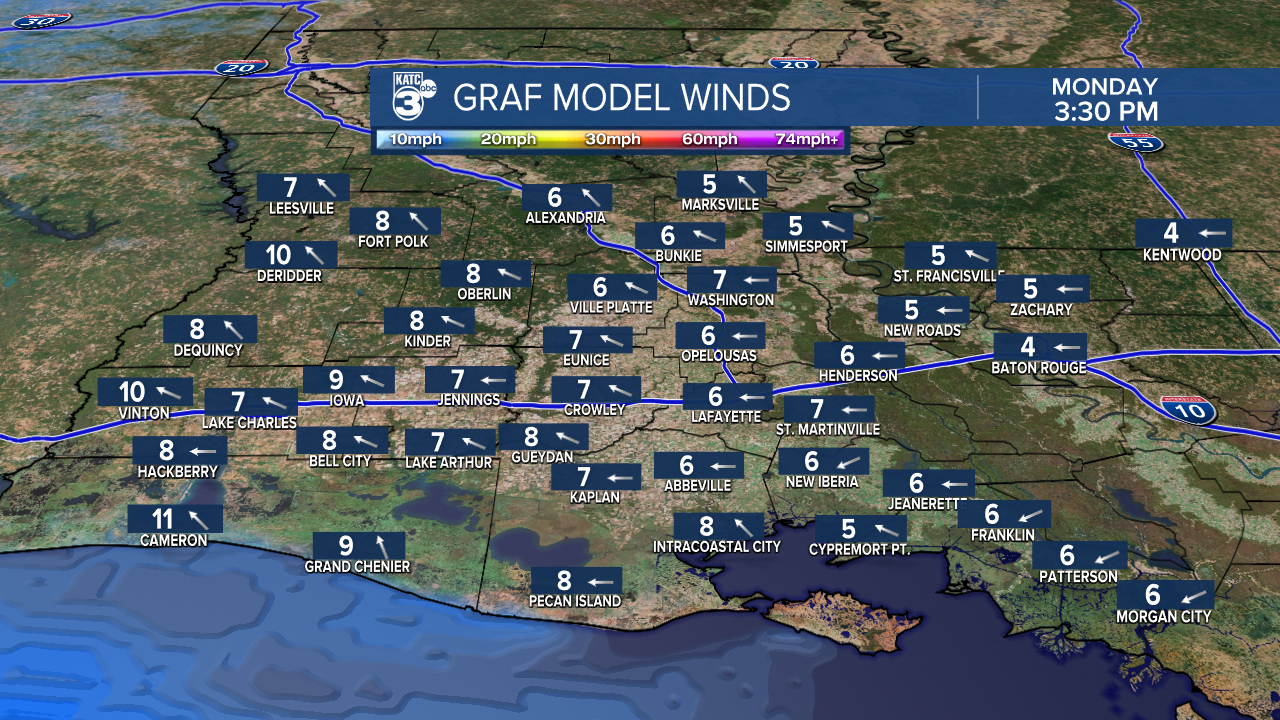 All things considered, a pretty nice start to the new week.
A gradual warmup will quickly ensue for the remainder of the week thanks to an onshore flow returning.
Highs will settle into the 70's and even 80's before the week is over with.
Rain chances will remain slim to none until Friday when our next weather system moves in.
At this time, showers and storms look likely during the second half of the day, but stay tuned in the days ahead as timing comes into better focus.
Have a great week!
------------------------------------------------------------
Stay in touch with us anytime, anywhere.
To reach the newsroom or report a typo/correction, click HERE.
Sign up for newsletters emailed to your inbox. Select from these options: Breaking News, Evening News Headlines, Latest COVID-19 Headlines, Morning News Headlines, Special Offers