Prosecutors will seek the death penalty against the man accused of killing five people across two parishes in January.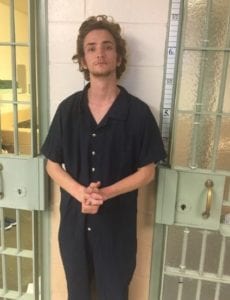 According to WBRZ, District Attorney Scott Perrilloux in Livingston Parish said that he is pursuing the death penalty against accused killer 21-year-old Dakota Theriot. Theriot was in court on Monday where he pleaded not guilty to three charges of first-degree murder in Livingston Parish.
Those charges coincide with the shooting deaths of Theriot's girlfriend Summer Ernest, her father, Billy Ernest and her brother, Tanner Ernest.
Theriot was reportedly staying with the Ernests when he shot them on the morning of January 26.
He then traveled to Ascension Parish where he allegedly shot and killed his parents, Elizabeth and Keith Theriot, before fleeing to Virginia.
Theriot was arrested and brought back to Louisiana. Authorities said that Theriot confessed to the five killings at the time of his arrest.