One person has been arrested and another is sought after a traffic stop led to the seizure of two firearms Wednesday in Opelousas.
The Opelousas Police Department says that officers conducted a traffic stop Wednesday morning near the intersection of George Dr. and Mary Ann Ave for improper turning. During the stop, two individuals fled the vehicle and were pursued on foot by police.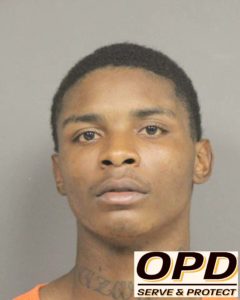 The driver of the vehicle, 32-year-old Anthony Pickney, Jr of Opelousas, was arrested after two handguns were found in his possession. According to police, Pickney is a convicted felon and was also wanted by the St. Landry Parish Sheriff's Office for an outstanding warrant for unauthorized use of a motor vehicle.
The second suspect who fled the vehicle has been identified as Deondre Authorlee. Police say that Authorlee has not been located. A warrant has been issued for his arrest for resisting an officer.
Pickney was booked into the St. Landry Parish Jail on the following charges:
Improper left turn
Suspended Driver's License
No Insurance
Failure to register vehicle
Felon in Possession of a firearm
(warrant) Unauthorized use of a motor vehicle (SLSO)
Anyone with information is asked to contact the Opelousas Police Department at (337) 948-2500.