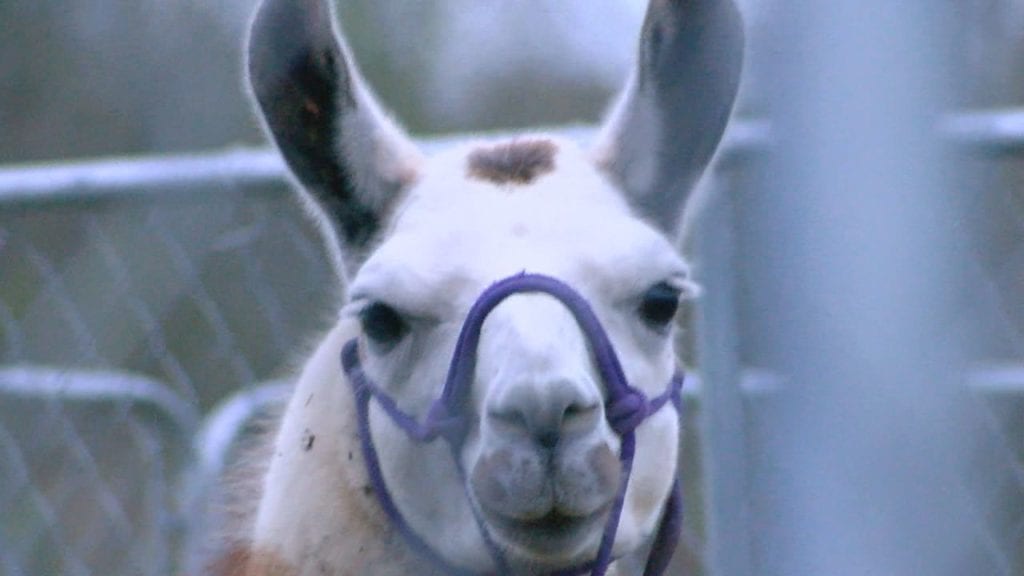 Earl, the llama that was allegedly shot by his owner three times has found a new home.
Now in Michigan at The Devoted Barn, Earl is still recovering from being shot. He was transported there from St. Landry Parish in early March.
He spent a few weeks at Ohio State University where doctors evaluated his condition, ultimately deciding to leave the bullets inside him for now. He was also neutered.
Earl will soon be set out to pasture where he will meet the barn's other llama Delilah.
"The Devoted barn is filled with horses, cows, pigs, lambs, goats, alpacas, dogs and cats. The animals come to the barn through cruelty cases, hoarding situations, shelters, rescues and some are feral. The barn and our fosters help the animals learn to trust and heal," the Devoted Barn's Facebook says.
The Devoted Barn sits on 53 acres in Newport, Michigan.
Earl's former owner Madeline Bourgeois said that she was working in her pasture when Earl attacked her. Bourgeois told deputies that she hit the llama repeatedly in an attempt to stop the attack. Once out the gate, she was finally able to exit the pasture.
Deputies say that Bourgeois then went into her home and retrieved her gun, returning to the pasture and shooting the llama three times.