The Lafayette Police Department says they seized over $177,000 in illegal narcotics along with cash and guns while executing a search warrant on Monday.
Police say tactical narcotics agents and the Lafayette SWAT members executed a warrant in the 100 block of Rue Du Jardin in Lafayette. Agents allegedly uncovered 196 grams of marijuana, 1509.6 grams of THC edibles, .8 grams of Heroin, 87.5 grams of methamphetamine along with 50 tablets of other narcotics. Three firearms and $2,400 in cash and drug paraphernalia were also recovered.
The Lafayette Police Department arrested the following suspects:
Blaine Dejean (42), P.W.I.T.D. Schedule II (Methamphetamine), Possession of Schedule I (Heroin), Possession of a Firearm by a Convicted Felon, Possession of a Firearm in the presence of a CDS, Poss of Schedule IV (Alprazolam), Poss of Schedule II (Xtampza Er), Poss of Schedule II (Methadone), Poss of Legend Drug (Naproxen), Poss of Drug Paraphernalia.
Patricia Fontenot (51), P.W.I.T.D. Schedule I (Marijuana), P.W.I.T.D. Schedule II (Methamphetamine), Possession of Schedule I (Heroin), Possession of a Firearm by a Convicted Felon, Possession of a Firearm in the presence of a CDS, Poss of Schedule IV (Alprazolam), Poss of Schedule II (Xtampza Er), Poss of Schedule II (Methadone), Poss of Legend Drug (Naproxen), Poss of Drug Paraphernalia
Heather Thibodeaux (34), Possession of Drug Paraphernalia, Possession of Schedule I (Marijuana)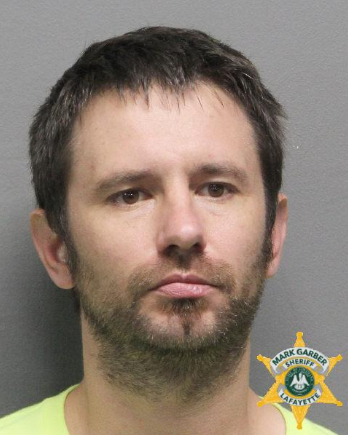 Joshua Dore (34), Possession of Drug Paraphernalia, Possession of Schedule I (Marijuana)