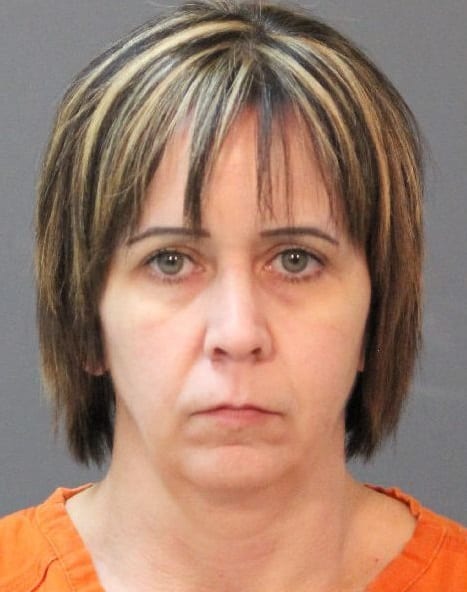 A nursing home employee has turned her self into authorities and another is wanted for allegedly stealing thousands of dollars from numerous residents' accounts.
Calcasieu Parish Sheriff's Office detectives received a complaint on Monday from a nursing home in reference to multiple thefts, according to Kim Myers, spokeswoman for the sheriff's office.
The investigation revealed an employee at the nursing home, Andrea V. Johnson, 38, of Lake Charles, was purchasing unauthorized items, such as TVs, DVDs, Rokus, and gift cards, using the residents' money from their accounts, stated Myers. Johnson would later return the items to the store and receive cash back. Johnson stole $13,000 from November 2017 until December 2018 from 21 residents, according to investigators.
During the investigation into Johnson's theft, an audit was completed at the nursing home and it was then learned the office manager, Katherine M. Coyle, 42, of Lake Charles, was also allegedly stealing from the residents' accounts. When detectives questioned Coyle she admitted to filling out fraudulent requests for cash from residents' accounts without their knowledge. She stated she would then cash the checks and keep the cash. The investigation revealed Coyle stole $44,000 from March 2017 until December 2017 from 30 residents, Myers said.
After further investigation, detectives issued warrants for both Johnson and Coyle. Coyle turned herself into detectives on January 14 and was arrested and booked into the Calcasieu Correctional Jail and charged with theft over $25,000; and 30 counts of exploitation of the infirmed. She was released later the same day on a $200,000 bond set by Judge Guy Bradberry.
Johnson has an active warrant in the amount of $130,000 signed by Judge Guy Bradberry for the charges of theft from $500 but less than $25,000; and 21 counts of exploitation of the infirmed.