While the heat and humidity will continue for Acadiana into Thursday, there will be a better chance of scattered afternoon and/or early evening showers and thunderstorms.
A fizzling frontal boundary (and possibly some left-over thunderstorm boundaries from Texas Wednesday) will likely advance into the area, and become the catalyst for scattered showers and storms Thursday afternoon.
Shower and thunderstorm activity Thursday will likely travel from the west to northwest moving toward the east and southeast.
Rain chances will be in the 40% range for most areas, and perhaps a little higher farther to the northwest.
Before the storms, expect more heat and humidity with highs Thursday reaching the lower 90s accompanied by heat indices near 97-100.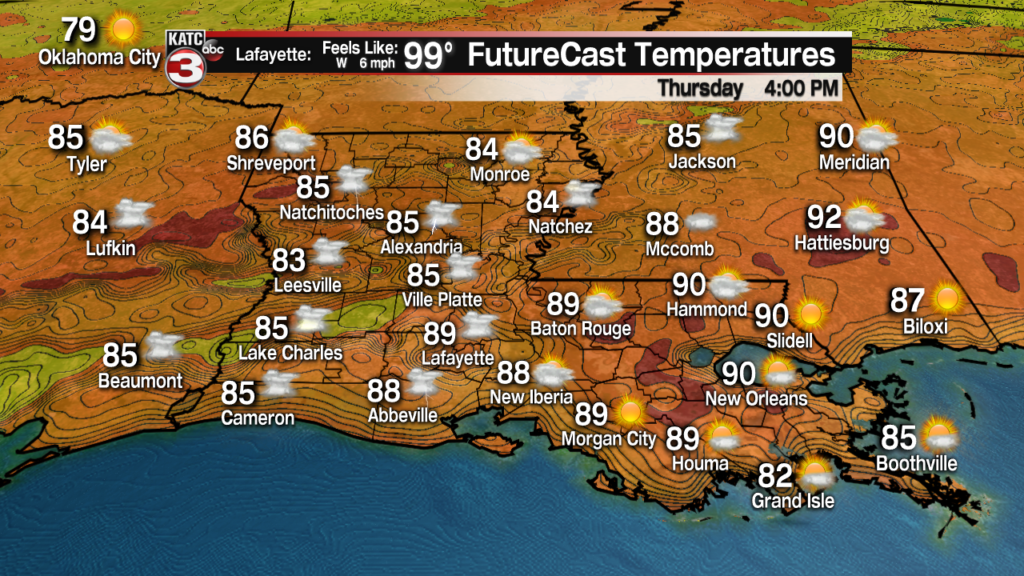 The frontal boundary will begin to dissipate Friday, but should be the focus for roughly a 30% chance of scattered afternoon showers and storms once again, especially toward the coastal parishes.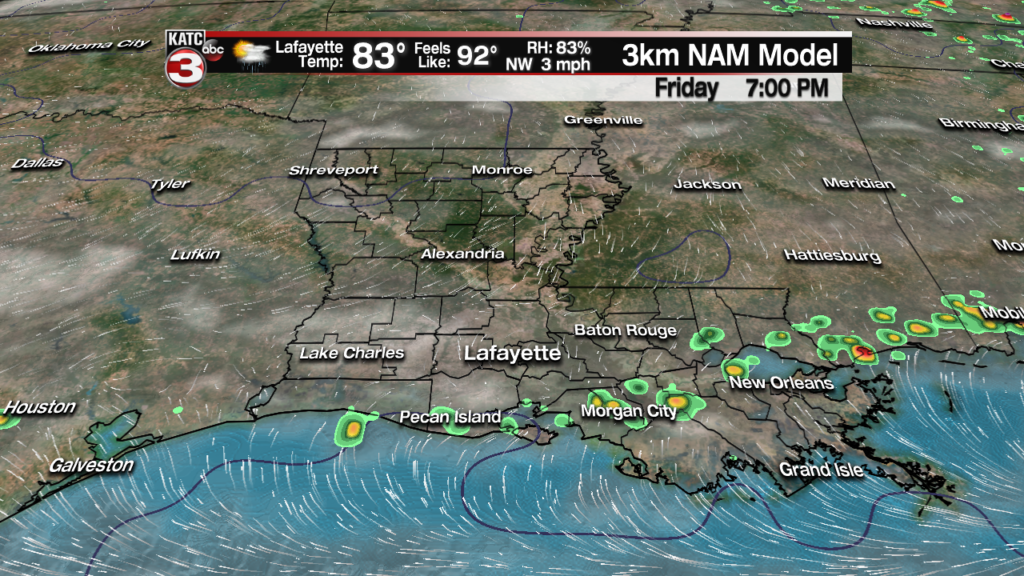 Moving into the weekend, an upper level ridge will begin to develop across the region reducing rain chances to 20% or less and expanding the heat across Acadiana into early next week.
Daytime highs this weekend will push the 93-95 degree range (Saturday to Sunday respectively), and we'll likely stay planted well into the mid-90s through mid-next week.
Heat indices will likely surpass 100 this weekend, and max out in the 104-108 degree range Sunday through Wednesday.
The ridge should break down toward the latter part of next week creating an opportunity for showers and storms to return to the area…and hopefully take the edge off the heat…but no promises there!
See the 10 Day Forecast for the latest.