Today's Cool School is St. Martinville Primary.
Mrs. Airhart's 5th grade science classes have been investigating the phenomenon of the changing of the color of the Statue of Liberty. It's made out of copper, so why is it blue? They tested the properties of copper, the iron which is the framework of the statue, and the granite which is the pedestal. They tested during different temperatures, and also tested different substances and if new substances were created.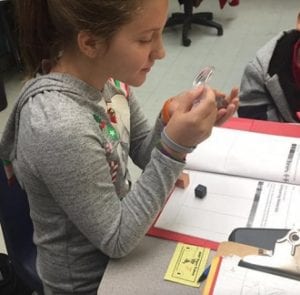 If you have a Cool School, let us know. Send Dave Baker an email to weather@katctv.com. Put Cool Schools in the subject line. Include a picture and a short story about why your school is cool.