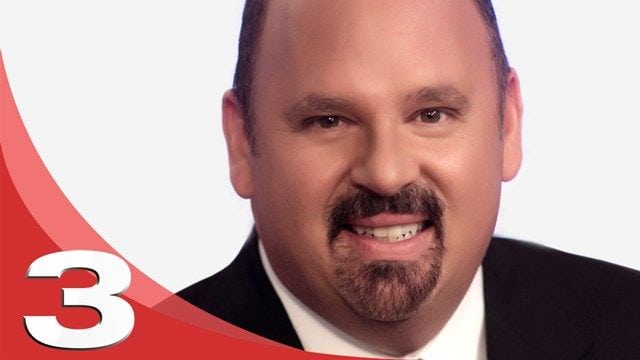 Rob Perillo is the Chief Meteorologist for KATC-TV3's Acadiana's NewsChannel. Rob has 30 years of experience in forecasting Gulf Coast weather and has tracked hundreds of tropical storms and hurricanes during his career including major Louisiana storms such as Andrew, Lili, Katrina, Rita, Gustav and Ike.
Rob is the most honored meteorologist in the state and the recipient of 20 Associated Press awards, including 15 first place awards and consecutive honors for "Best Weathercast" and "Breaking Weather" categories in Louisiana.
In addition to anchoring local weathercasts since the late 1980s, Rob was an Aviation Forecaster for Air Routing International, and a Marine and Industrial Meteorologist for Wilkens Weather Technologies, in Houston, Texas. Rob began his career at the State University of New York Research Foundation, while also serving as an Emergency Planning Meteorologist for several nuclear power plants in Upstate New York.
Over the years Rob has appeared on numerous hurricane and weather specials that have aired on the Learning, Discovery, National Geographic and Weather Channels. Rob also video-taped and broadcast live coverage nationally to CBS and CNN during the Space Shuttle Columbia disaster.
Rob most recently was interviewed by the Weather Channel for "Cantore Stories – Life on the Bayou", and the Daily Show with Jon Stewart on the state of climate change and the perspectives of TV meteorologists have on the subject.
Rob was awarded the American Meteorological Society Seal of Approval for Television Weathercasting in 1992.
Rob earned a Bachelor of Science degree in Meteorology (and was "two courses shy of a math degree!") from the State University of New York at Oswego in 1983. He and his wife and two children make Lafayette their home.