A Tornado WATCH has been issued for central Acadiana and while this is set to expire at 8:00 am, Thursday, storms will continue through the morning.
Thursday morning's storms will need to be monitored both for the chance of an isolated tornado but also the possibility of damaging winds.
As the morning continues the severe threat will diminish and the threat of flash flooding will be the next thing to monitor.
We are still on tap for several inches of rain and the hot spots of 4-6″ still are looking like they will pan out which could lead to localized flooding.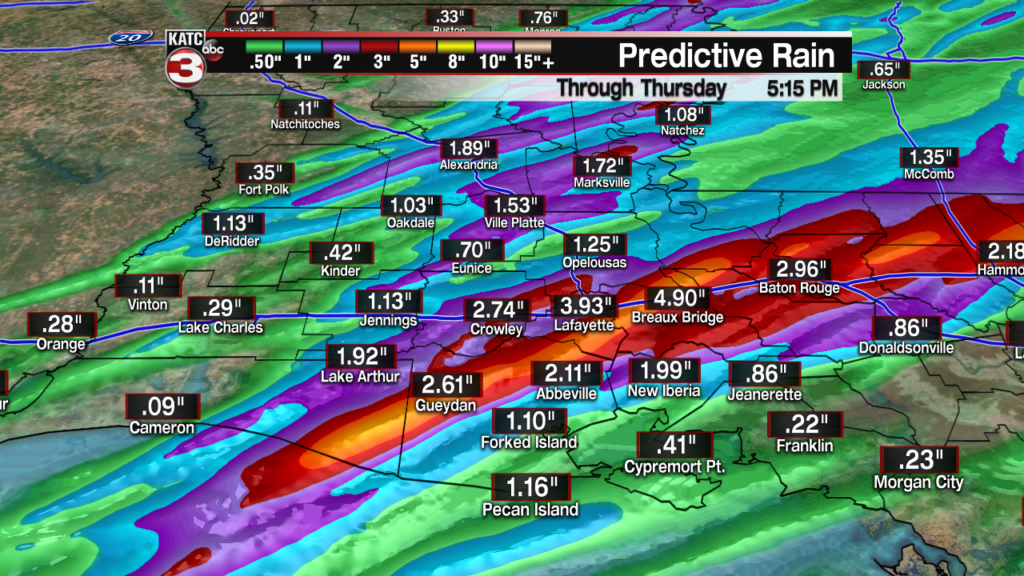 The showers will slowly diminish by the early afternoon, with only a few light, isolated showers possible for the evening.
Ponchos may not be a bad idea for Festival but the heavy rain and thunderstorms won't be an issue Thursday evening.
We will clear overnight and as the front moves east allowing cool air from the north to move through and clear us out for the weekend.