Sunday morning a broad low in the open north Atlantic was classified Subtropical Storm Leslie by the National Hurricane Center.
This is the 12th named storm of the 2018 season.
Leslie is very unorganized but could tighten up and become more tropical in nature in the next couple days but beyond that the models have the system falling apart.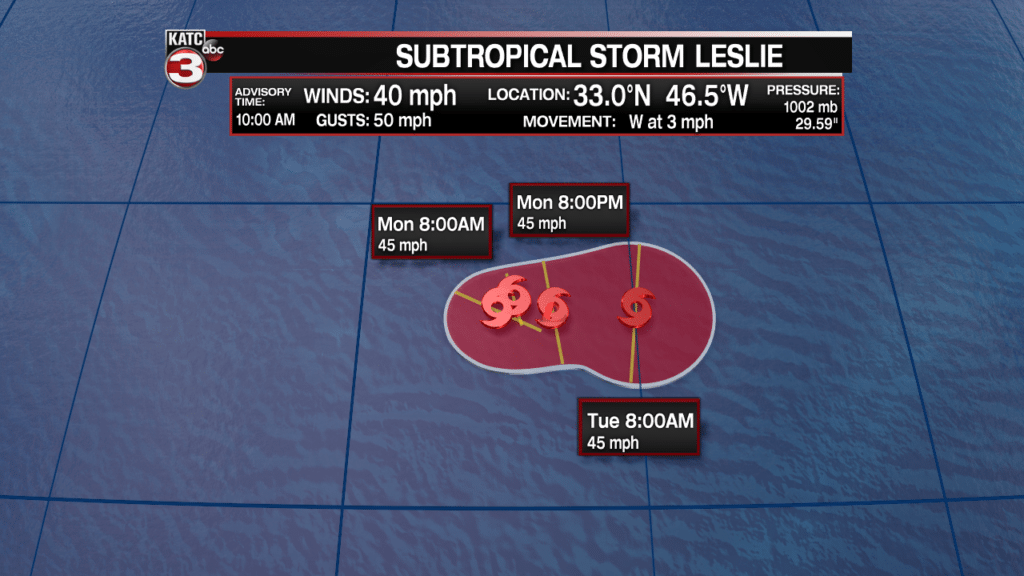 Thus, this storm will be short lived and will just be a storm for the fishes.