Before we had back to work or school if you can stay up a little late tonight you are in for a treat as the Perseid meteor shower will be peaking early Monday morning between midnight and 5am with as many as one every couple minutes.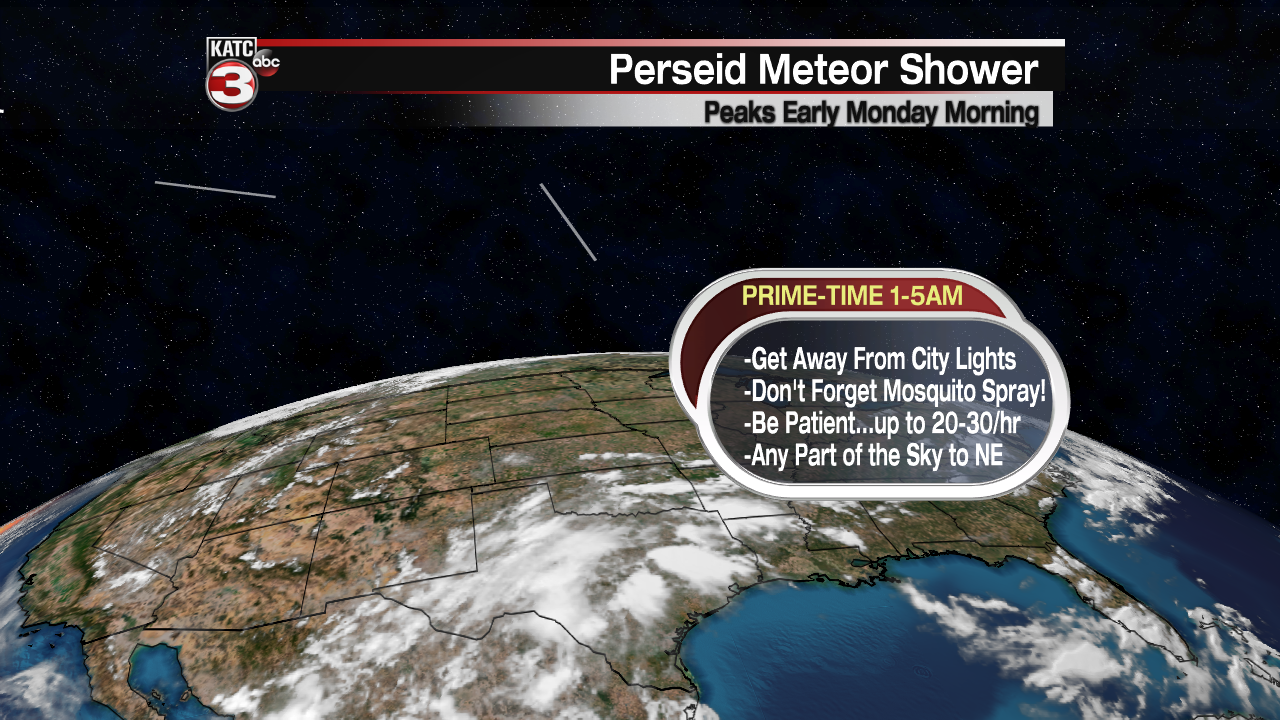 And if you do decide to stay up to watch the meteor shower we should have perfect viewing conditions with mostly clear skies and a new moon.
Then to start the work week high pressure will build along the Gulf coast shutting down any rain chances for Acadiana the next few days and set up a hot and humid week with highs in the low to mid 90s and feel like temperatures near 105°.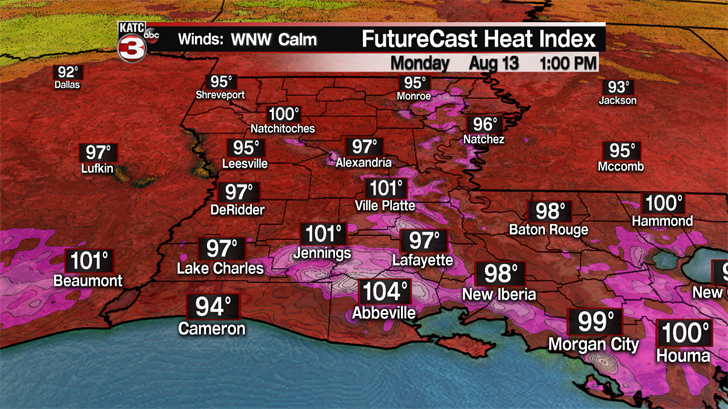 Now not only will it be hot and humid this week but a wave of Saharan dust will be sliding over Acadiana creating some hazy conditions and could cause allergy issues but it will also lead to some beautiful red and orange sunsets.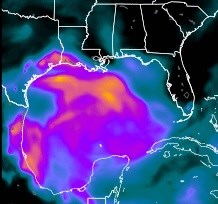 By Thursday and Friday the pattern will begin to change a slightly as the high moves to the east producing a southerly flow again off the Gulf pushing more moisture over the region allowing for a 30-40% for scattered showers and storms during the afternoon.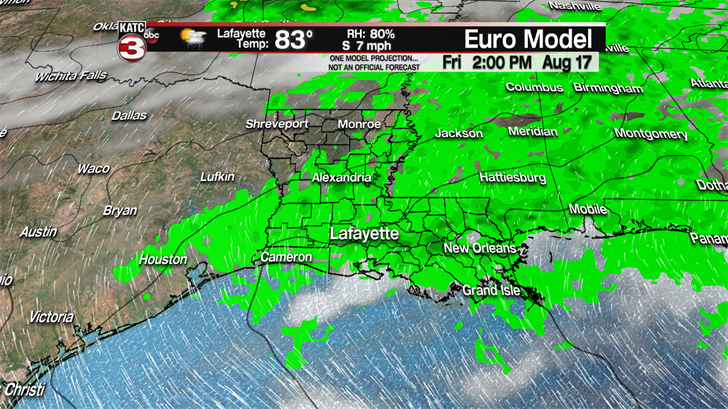 As for next weekend it will be a very summer-like still with highs in the low 90s and heat indices in the triple digits with a slight chance(30%) for some afternoon showers and storms on both Saturday and Sunday.