Scott Peyton is a deacon in the Diocese of Lafayette, but first and foremost, he's a father.
His son came forward last year, alleging sexual abuse by Fr. Michael Guidry.
Shortly after sunrise Thursday, Peyton led more than two dozen people in praying the Rosary outside the St. Landry Parish Courthouse.
"That minister, who violated our family's trust and who molested our son, we want to hold him accountable, and we want justice done for our son," Peyton said.
"He manipulated our family to violate our son in a most horrible way."
For years after the alleged abuse and before it was reported, Peyton served alongside Fr. Guidry at St. Peter Catholic Church in Morrow.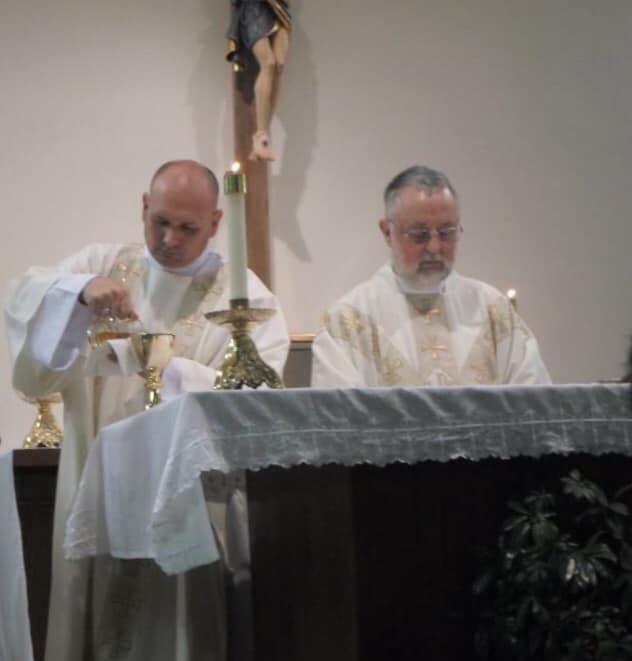 "That's the difficult part because Guidry hid behind the Roman collar," said Peyton. "He used that to hide behind to gain our trust, to gain the trust of our son, and then, he abused that trust, and he manipulated our son; he manipulated our family to violate our son in a most horrible way."
"I don't think people really understand that we knew this man for 12 years," said the accuser's mother, Letitia Peyton. "He gave the sacraments to our kids. Scott stood next to him as he consecrated the Eucharist every Sunday, and yet, [Guidry] knew what he did to our son."
Finding comfort in their faith
The Peyton family has been tested by the ordeal, but say they are finding comfort in their faith.
"When the focus is on Christ, you can't go wrong with the truth," said Scott Peyton.
The Rosary was prayed not only for Peyton's son, but for all affected by the clergy sex abuse scandal.
"By doing this, not only are we helping our son to heal, but for all the other victims who can't do this on their own," said Letitia Peyton. "And now, they can see that there are people praying for them because they can't do it on their own; this is much too difficult."
Not guilty plea
Fr. Guidry appeared in court this week for a pre-trial hearing. He submitted a written plea of not guilty. When he was arrested in June, deputies say he confessed.