TONIGHT: Showers
GOOD FRIDAY: Scattered showers
DISCUSSION
A frontal boundary remains stalled out across CenLa.
We'll continue to see disturbances aloft working along this boundary over the next couple of days, keeping rain chances elevated.
Moderate rainfall will be steady overnight into Friday morning.
Low temperatures will settle into the mid-upper 60s.
Off and on showers (perhaps a few storms) will be likely throughout the day Friday and extend into Friday night.
1-3" of rainfall continues to look likely.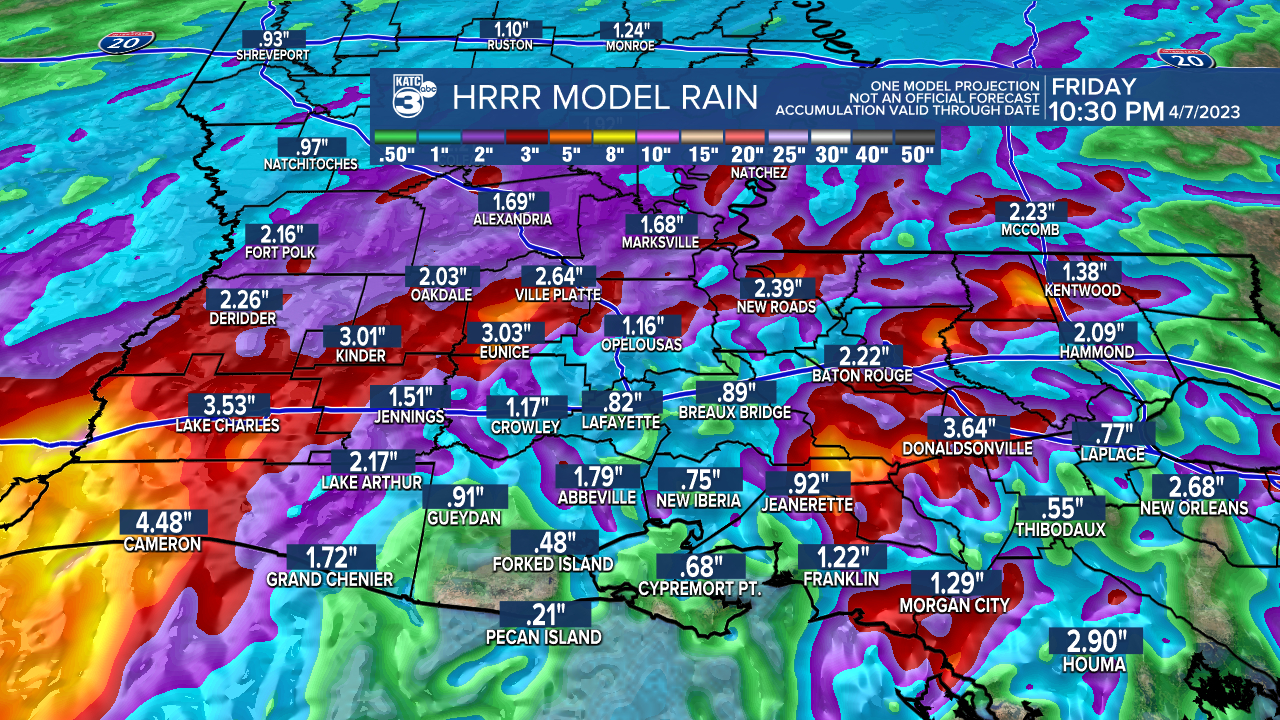 Rain chances will gradually tone down as Saturday wears on as the bulk of the activity shifts eastward.
Highs over the next couple of days will settle into the lower 70s with a good amount of cloud cover.
Easter Sunday continues to trend drier, however; overcast skies will linger.
Highs Sunday afternoon will top out in the upper 60s to lower 70s.
Next week will start out mostly cloudy, but then we're looking at a pretty sunny and nice stretch of weather toward the mid-latter part of the week.
Expect drier, cooler and more comfortable conditions!
------------------------------------------------------------
Stay in touch with us anytime, anywhere.
To reach the newsroom or report a typo/correction, click HERE.
Sign up for newsletters emailed to your inbox. Select from these options: Breaking News, Evening News Headlines, Latest COVID-19 Headlines, Morning News Headlines, Special Offers