Emerging from the flat river land of the Louisiana/Mississippi border is a complex of three massive structures, displaying the mark of the U.S. Army Corps of Engineers. The Old River Control Structure is the only thing for miles. Located strategically between the Mississippi River and the Red River, it is the only thing that stands in the way of one of the world's mightiest rivers from jumping the tracks.
The Mississippi River has never simply flowed in the same place for eternity, for eons the river has meandered. It changes it's course in the search of the easiest pathway to the Gulf of Mexico, and currently that pathway is occupied by the Atchafalaya River. Designed to keep the Mississippi River flowing in it's current spot the Old River Control Structure (ORCS) diverts 30% of its flow into the Atchafalaya River, keeping the other 70% flowing in it's current course.
As the Mississippi River gets closer to the Gulf of Mexico the more infrastructure you'll find along the river, ports designed to import and export the tremendous amount of freight that goes up and down the river. These port networks that include the Port of Baton Rouge and the Port of New Orleans make up one of the largest in the world. It's estimated that hundreds of billions of dollars worth of commerce go up and down the river, so a change in path by the river, would interrupt one of the largest freight-ways in the country. Essentially a loss of the Mississippi River to a new course would cause a massive amount of damage to the U.S. economy. The ports along the Atchafalaya River aren't designed or capable of taking on the major barges that go up and down the river and upgrading the infrastructure to handle those barges could take months or years. Since 60% of the world's grain is exported through the Mississippi River the fallout from such a course change would go beyond the initial impacts to the local and national economies.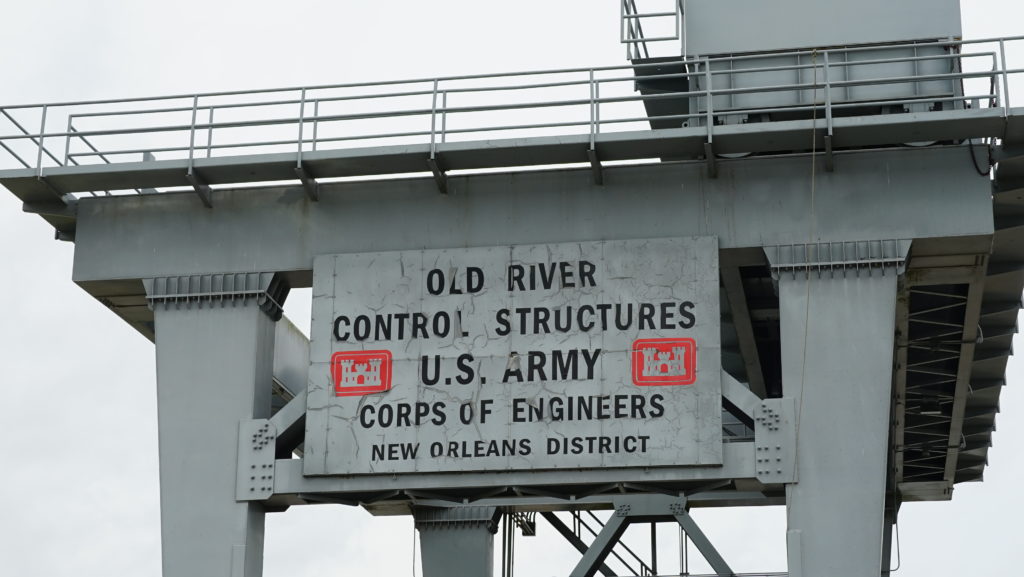 Matt Roe, a spokesman for the US Army Corps of Engineers, said that even with an exceptionally long high water season, and record flooding along some of the Mississippi's main tributaries the structure is in good shape. Discussions over opening the Morganza Spillway have continued as officials with the Corps monitor the water levels, and if need be the Morganza could act as a safety valve relieving some of the pressure of the ORCS. In the meantime the complex of three structures stands out among the river land, in complete defiance to Mother Nature, holding in place one of the world's mightiest rivers.