LAFAYETTE, La. — The Lafayette Police Department is asking for the public's assistance in identifying and locating two suspects involved in a theft of a wallet and the use of a debit card that was in the stolen wallet.
According to a post on the LPD Facebook page, the incident occurred at the Home Depot located at 3721 Ambassador Caffery Parkway on August 7.
The owner of the stolen wallet says it contained the only memorabilia left to her mother at her passing.
The suspects left the scene in a older model red Chevrolet Silverado extended cab.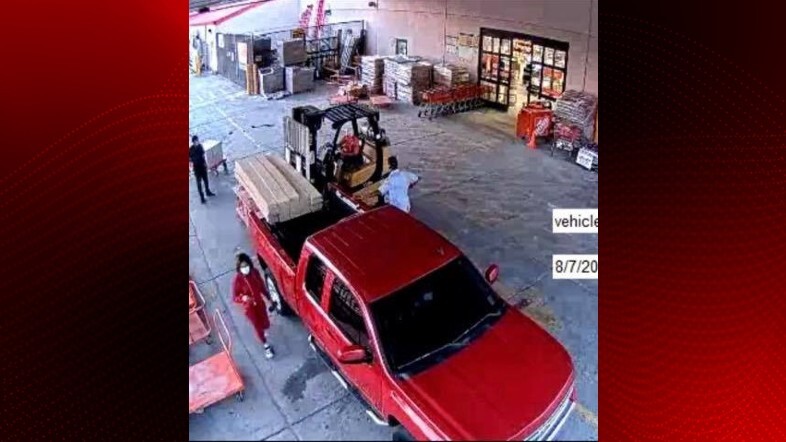 The female suspect has a medium build, long black hair with blonde tips and was wearing a red sweat suit with white socks and black sandals.
The male suspect is a black male, medium build, wearing a black polo shirt, black ball cap, black sneakers and blue jeans.
LPD asked that if anyone has any information or can offer any assistance they should contact Lafayette Crime Stoppers at 232-TIPS.
------------------------------------------------------------
Stay in touch with us anytime, anywhere.
To reach the newsroom or report a typo/correction, click HERE.
Download our free app for Apple,Android, Roku and Amazon devices.
Sign up for newsletters emailed to your inbox. Select from these options: Breaking News, Evening News Headlines, Latest COVID-19 Headlines, Morning News Headlines, Special Offers