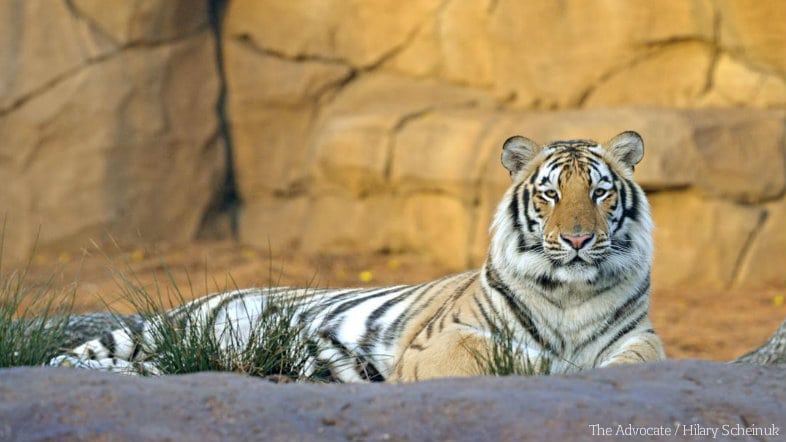 More than 40,000 people have signed a petition asking LSU to free Mike the Tiger and stop the practice of having a live-in tiger mascot on campus.
According to the Advocate, a petition started by a California based social group, Care2, is calling on the university to stop the use of a live mascot on campus. The petition was started two weeks ago and currently has more than 41,000 signatures.
Despite the millions spent by the university to improve Mike's enclosure, a spokesperson with Care2, Rebecca Gerber told the Advocate that tigers, "should be in the wild and respected. Even treated very kindly, it's easier to see them as here entertainment, disposable props for football … We're trying to stop that message completely."
Care2 has petitioned LSU before. After the death of Mike VI from cancer almost two years ago, around 142,000 signatures were collected asking the university to reconsider the decision to replace Mike VI with another tiger mascot.
The Advocate says that LSU never responded to that petition and that Care2 isn't expecting any sit-downs with university president F. King Alexander in relation to this new petition.
LSU responded to the petition on Wednesday in an email from media relations director Ernie Ballard III:
"The university does not support the for-profit breeding of tigers. By providing a home for a tiger that needs one, LSU hopes to raise awareness about the problem of irresponsible breeding and the plight of tigers kept illegally and/or inappropriately in captivity in the U.S."
Mike VII is currently one of two live tiger mascots in the nation.