All seven Madison Parish Detention Center escapees have been captured, and are back in jail, according to the LA Department of Corrections.
A manhunt began Wednesday morning after the inmates escaped from the Madison Parish Detention Center in Tallulah. The inmates escaped at 11:15 a.m. by scaling one of the prison's perimeter fences.
Authorities initially apprehended three of the seven escapees, and the other four remained on the loose.
Chase teams from David Wade Correctional Center, Winn Correctional Center, and Richland Correctional Center, and officers and deputies from State Police, Wildlife and Fisheries and the Madison and Richland Parish Sheriff's Offices worked to capture the four remaining inmates.
Those four inmates were listed below: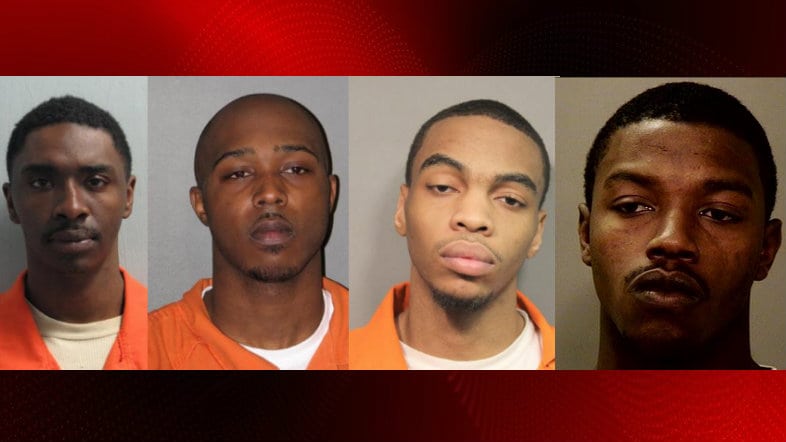 In Custody
Earl Hollins – 24 years old, Aggravated Assault, Possession of Firearm, Simple Robbery (10 year sentence), East Baton Rouge Parish
Joshua Lewis – 26 years old, Manslaughter (20 year sentence), East Baton Rouge Parish
Leedarius Rogers- 24 years old, Armed Robbery (20 year sentence), Caddo Parish
Devario Turner – 36 years old, Armed Robbery (30 year sentence), Franklin Parish
Terrell Casby – 28 years old, Armed Robbery (25 year sentence), Jefferson Parish
Keith Rogers – 37 years old, 2 counts Simple Robbery (14 year sentence), Caddo Parish
Zamar Tucker – 19 years old, Simple Robbery, Armed Robbery (10 year sentence), Caddo Parish