UPDATE: Another puppy has been freed from the rubble of a burned out home in Abbeville thanks to the mother of the dogs.
KATC's crew on scene says the mother of the rescued dogs appeared at the home and ventured into the rubble to pull out another puppy.
That puppy was picked up and is safe. It is unclear how many dogs may be under the rubble of the home.
The fire department is no longer on the scene.
Bolt, as this puppy is now named, was number 4.
During the removal of parts of the burned-out home in Abbeville, firefighters and crews have found more puppies.
According to our crew on scene, two more puppies were found, believed to be siblings of Blaze. The others puppies are in good condition.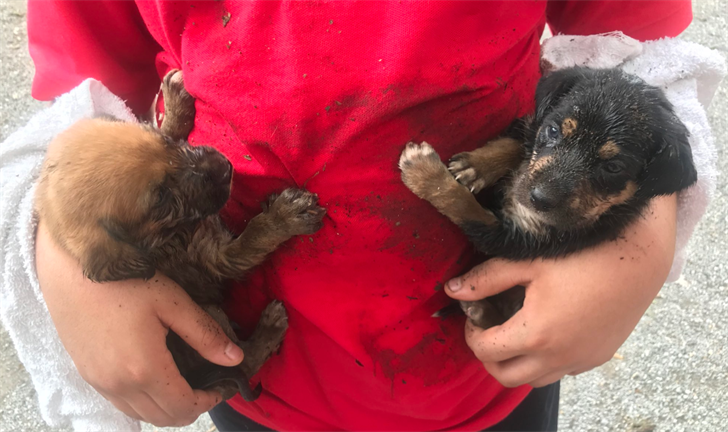 Abbeville Firefighters say no people lived in the home that caught fire Friday afternoon, but one little lucky puppy, now named Blaze was saved from the flames.
The fire happened on S. Lyman at Martin Luther King Jr Drive.
A neighbor who lives across the street, says they were living under the home.