The fundraiser for the three St. Landry Parish churches burned by arson has reached its goal of $1.8 Million. Now those donations are surpassing that mark.
The gofundme page reached the goal at around 10:30 p.m. Wednesday. Donations from around the country and possibly the world were sparked after the burning of Notre Dame Cathedral in Paris on Monday.
KATC spoke with organizers on Tuesday as the fundraiser gained momentum at a surprising speed. Many high profile donors shared the gofundme on social media, helping to increase donations.
A contribution of $20,000 Wednesday night from model Chrissy Teigen pushed the fundraiser closer to its goal, finally reaching 1.8 million dollars at around 10:30 p.m. with help from donations following her.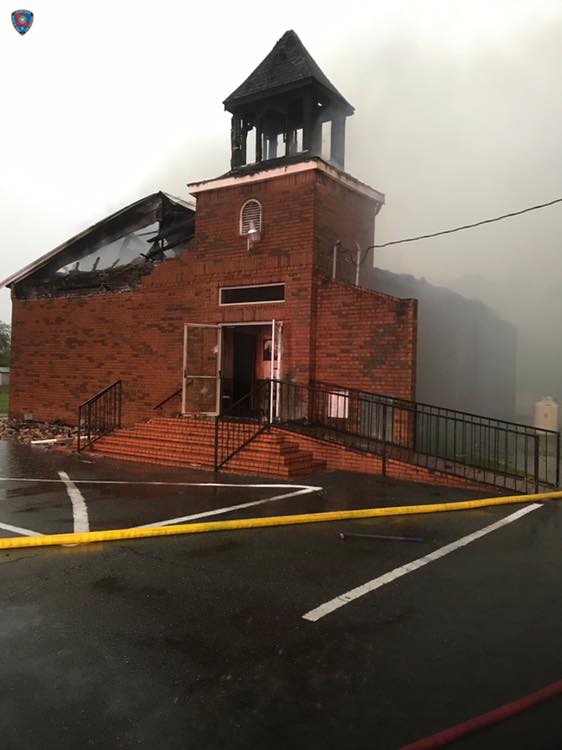 "I didn't expect it but I believe God and I'm trusting him for it. That's what we did. We just stepped out on faith and we prayed and God has moved. We see it. It's evident" said Freddie Jack, President of the Seventh District Missionary Baptist Association.
The funds from this campaign will go to the three churches that were burned – St. Mary Baptist Church, Greater Union Baptist Church, and Mt. Pleasant Baptist Church.
A separate GoFundMe campaign has been set up for Greater Union Baptist Church.
They are looking at a goal of $100,000. They have only raised a little over $1,400. That go fund me can be found here.
Holden Matthews was arrested in connection with those fires. On Monday, he was formally charged with hate crimes. Read that story here.
Those wishing to make a donation can also do so via the Giles Gives Back campaign. Giles Automotive will be matching donations dollar for dollar up to $50,000 for their 30-day campaign. Donations can be made at any IBERIABANK location.
To read more on that campaign, click here.