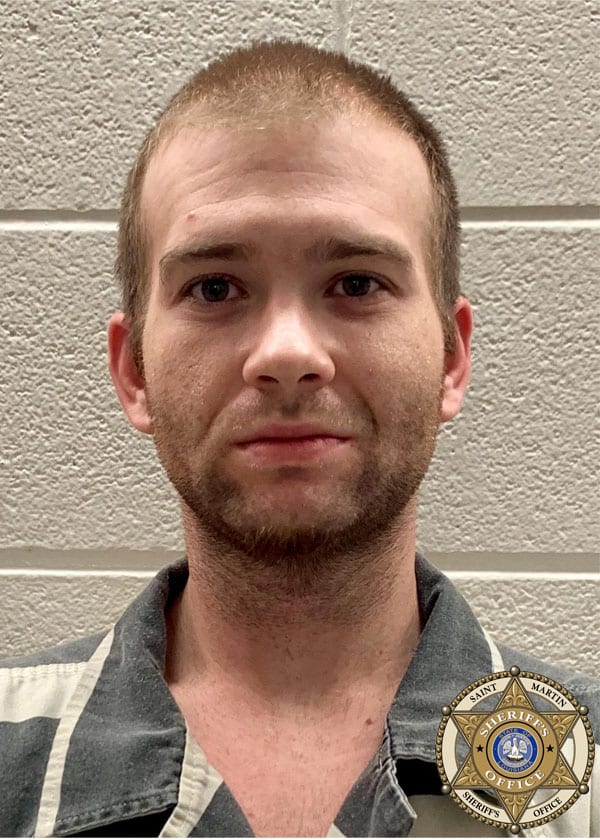 The vehicle involved in yesterday's high speed chase in Youngsville is suspected of being involved in three previous pursuits by several local law enforcement agencies, before yesterday's chase that ended with a suspect being taken into custody.
The Lafayette Parish Sheriff's Office said that they arrested Zachary Johnson, 25, in that chase. Deputies told KATC that this same car was involved in other chases in Acadiana in the past week. Those happened in Vermilion, Iberia, and Lafayette Parishes.
According to LPSO, the vehicle was stolen on March 11 in Iberia Parish and was pursued by New Iberia Police until midnight that night when it passed into Vermilion Parish, when the pursuit was called off.
On March 13, the vehicle was pursued around 4 a.m. by Broussard Police with help from LPSO, before that chase was cancelled.
The third chase took place later that afternoon around 4:30 p.m., and it was also cancelled.
This is not the first time that Johnson has been involved with fleeing from police in a stolen vehicle.
KATC Investigates has found that Johnson was charged in Lafayette Parish on June 20, 2017, with Aggravated Flight from an Officer when he refused to bring a vehicle he was driving to a stop after being signaled to do so by an LPSO officer, according to court records.
On Jan. 18, 2018, Johnson entered a guilty plea for an amended, misdemeanor charge of Simple Flight from an Officer. Court records state that he was sentenced to pay a fine of $500 and serve 5 months in parish jail.
On Nov. 16, 2018, Johnson was charged in Lafayette Parish with three counts of Simple Burglary on several home addresses in Youngsville and Unauthorized Use of a Movable. That charge involved the theft of a 2017 Ford Lariat, court records show.
Johnson was arrested on Nov. 26, 2018, at a home in Vermilion Parish on a warrant involving vehicle and camp burglaries in the Butte Larose area of St. Martin Parish that occurred in the early morning hours of November 17, 2018.
Johnson bonded out on those charges on Feb. 2, with a court date of April 4. Court records also indicate that a condition of his bond was that he participate in a substance abuse rehabilitation program.
The chaotic charge through Youngsville that Johnson led police on yesterday was captured on video by several viewers. To see that footage, click here.