Lafayette Police have booked a Eunice man in connection with a stabbing that happened Sunday.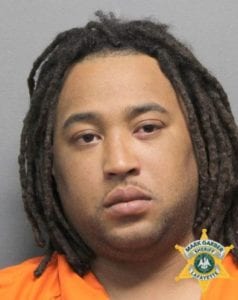 Laron Perrodin, 26, was booked with attempted second-degree murder and two counts of aggravated assault with a firearm.
Lafayette Police say Perrodin was arrested after an incident at a nightclub on North St. Antoine. He allegedly got into a fist fight with another patron which ended with the other man being stabbed, police say.
Perrodin also is accused of firing a gun outside of the club, police say.
Wednesday afternoon, Perrodin remained in the Lafayette jail with bond set at $150,000.