A Lafayette grand jury has indicted Brownswin Thibodeaux in connection with the August slaying of Ricky Wiltz on Lafayette Street.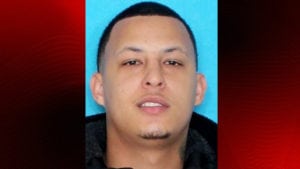 Thibodeaux, 26, has been indicted on a charge of second-degree murder. If convicted, he faces a mandatory sentence of life in prison without possibility of parole, probation or suspension of sentence.
Wiltz was found shot on Lafayette Street near its intersection with Sherman Street. He was transported to a local hospital, but later died of his injuries.