The Down Syndrome Association of Acadiana hosted its annual Christmas Party today.
Members of the group enjoyed food, crafts and dancing at the event.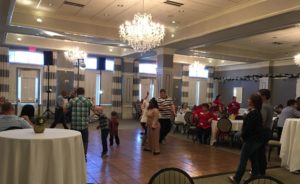 Santa was even on hand to offer gifts to DSAA members.
The event was held at City Club at River Ranch.
We'll have more later today on KATC TV3.