The Lafayette Police Department says they are still looking for the person responsible for shots fired at the Congress Condominiums Tuesday night.
A spokesperson for the department says that it is still unknown who fired the gun and no arrests were made.
Witness told KATC that they heard several gunshots followed by a vehicle fleeing from the scene. Several bullet holes were said to have been found in two apartment units and a car. Those witnesses on the scene say they are unsure who the shots were intended for if anyone.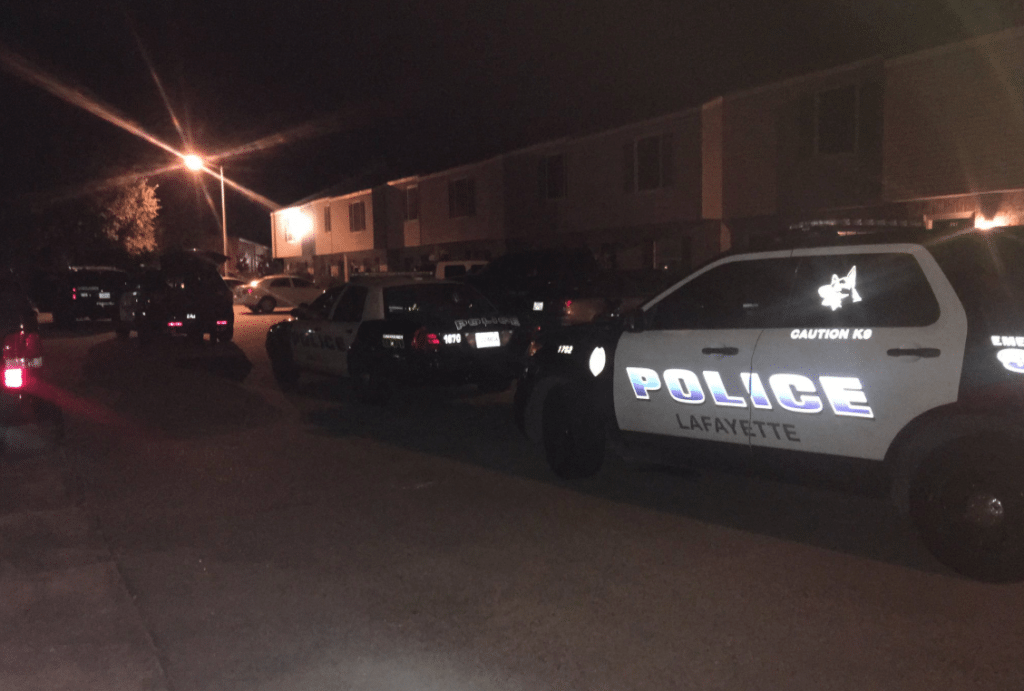 One person was arrested following the shots fired investigation. That person was arrested in an unrelated incident. Tuesday evening, police were working to remove an individual from an apartment unit at Congress Condominiums which resulted in one person being taken into custody.