UPDATE: Lafayette Police have now removed the person from the apartment unit after a brief standoff.
Our crew on scene says that shots were fired into two apartment units and a car. No one was injured in the incident. One person was taken into custody by police.
———————-
Lafayette Police are currently at Congress Condominiums on 100 Winchester Drive in Lafayette where officers are working to remove someone from an apartment.
KATC has a crew on scene that says police officers are now in a standoff-type situation.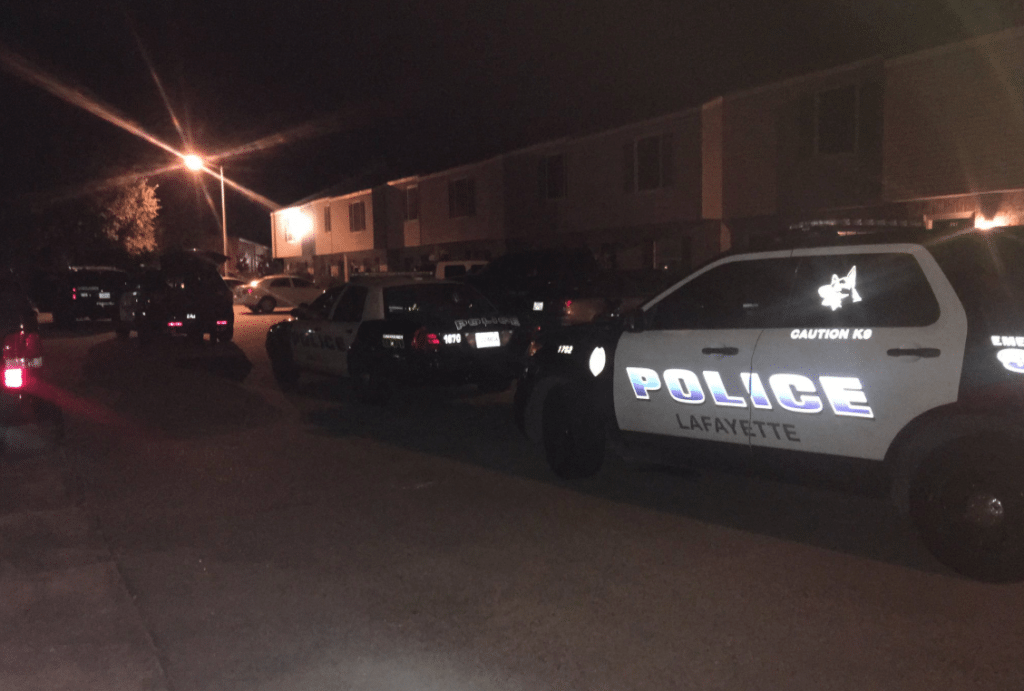 Police initially said that they were responding to a discharge of a gun in the area of an apartment complex. Police said they were looking for a person or persons that may be responsible for those shots.
It is unclear if that person inside the apartment is the person who fired shots into the air.
Law enforcement remains on the scene as they try to remove that person from the apartment unit. No one has been injured in that shots fired incident and no damage has been reported at this time.
Residents tell KATC that they heard three shots in the area heard a car quickly pulled off from the scene.