United Way of Acadiana names finalists for their 2023 Teacher Awards, presented by Love Our Schools.
Twelve finalists were selected in the categories of elementary school, middle school, high school, and inspirational, and a top finalist will be chosen in each category and announced at the event.
More than 1,200 educators were nominated by the students, parents, fellow educators, and members of the Lafayette community. The awards event will be hosted at the Heymann Performing Arts Center on March 16 at 7:00 p.m.
Tickets are available at https://tickets.heymanncenter.com/.../tickets/1226/3179/ For more information about the 2023 Teacher Awards visit www.unitedwayofacadiana.org/teacherawards.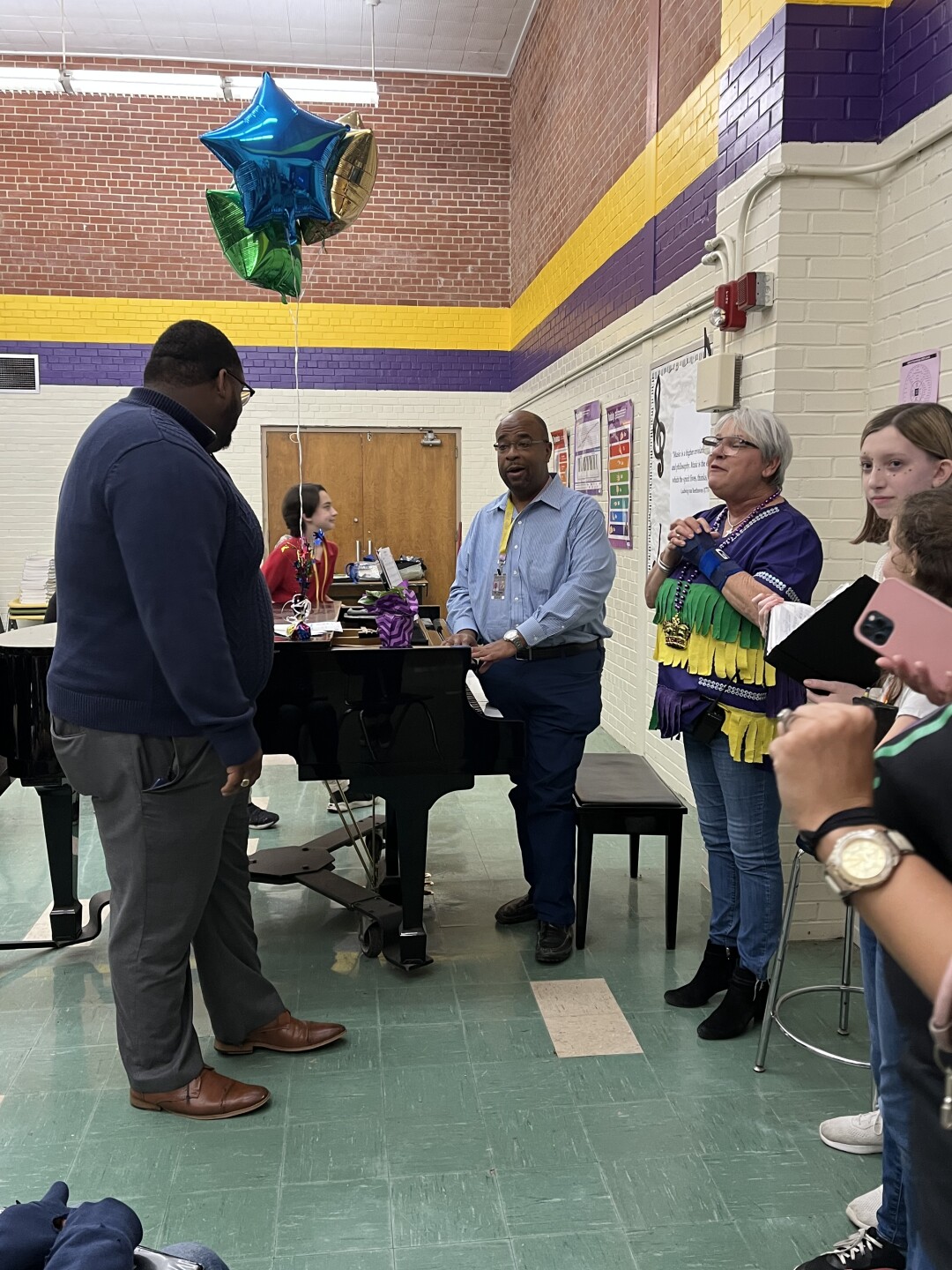 Elementary School Finalists
Jennifer Cohen, Prairie Elementary School
Andrea Hardy, Martial Billeaud Elementary School
Frances Rami, Westside Elementary School
Middle School Finalists
Kristy Bentley, Lafayette Christian Academy
Dr. Rendell James, Paul Breaux Middle School
Kristy Sturm, Edgar Martin Middle School
High School Finalists
Shome Dasgupta, Ascension Episcopal School
Chase McDonald, David Thibodaux STEM Magnet Academy
Dr. James Quebedeaux, Acadiana High School
Inspirational Finalists
Zoe Ange, Dr. Raphael A. Baranco Elementary School
Angela Rosteet, L.J. Alleman Middle School
Keesha Sices, Carencro High School
Several community partners and companies have stepped forward to help make the event possible.
These sponsors are included below:
• Presenting Sponsor: Love Our Schools
• Red Carpet Sponsor: Cox
• Giveaway Sponsors:
Meritus Credit Union, Travel Machine – Cruise
Dianna Rae Jewelry – Blue Zircon 14kt Gold Earrings
Junior League Lafayette - TBA