A new Mardi Gras parade rolled Saturday in the Town of Church Point.
The Why Play Organization's inaugural parade Mardi Gras parade started at 2:00 pm. They took a route down MLK Drive in front of Church Point Middle School and turned onto N Main St and headed towards downtown.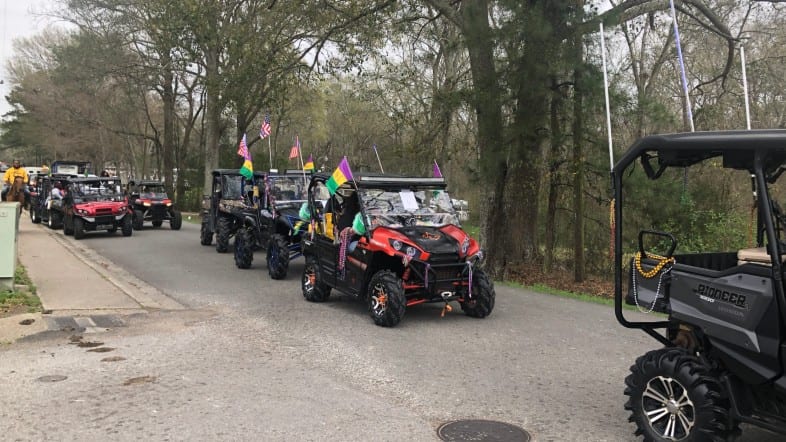 The Parade continued down Main Street to East Ebey Street to Rogers Street, winding its way back to MLK Drive.
Church Point Police reminded attendees that law enforcement would be out on along the parade route to assure the public's safety.
Any traffic flow issues are expected to clear up after 4:00 pm.
No personal 4 wheelers will be allowed to ride in the parade and open alcohol containers will be prohibited. Horses will not be allowed to roam on public streets or the state highways following the parade. Police are advising that UTVs or golf carts follow the same rules.
Church Point Police also advise that any vehicle blocking the roadway or flow of traffic will be towed.
This is not part of Church Points other Mardi Gras festivities which are happening on March 3, 2019. The Annual Saddle Tramp Riders Club courir will take place during that time followed by a parade at 12:30 p.m.
A map of the route is below: