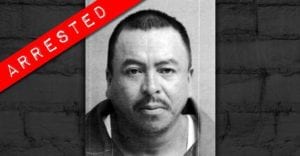 CHURCH POINT–A Mexican national convicted of child sex charges in North Carolina in 2002 is back in custody tonight after being arrested at a house here.
Immigration and Customs Enforcement officers found Jose Martinez in the house after executing a search warrant Thursday morning.
Martinez was originally deported in 2003 as part of his sentence. He later returned to the United States.
This is the second time this year Martinez has been arrested in Acadia Parish. In April, he was booked on a DUI charge.