A West Baton Rouge man is in jail following an arrest on the alleged theft of 15 horses in Evangeline and St. Landry Parish.
The Louisiana Department of Agriculture and Forestry Livestock Brand Commission say they arrested 30-year-old Jonramon Hatfield Vaughns of Port Allen, on September 11, 2018.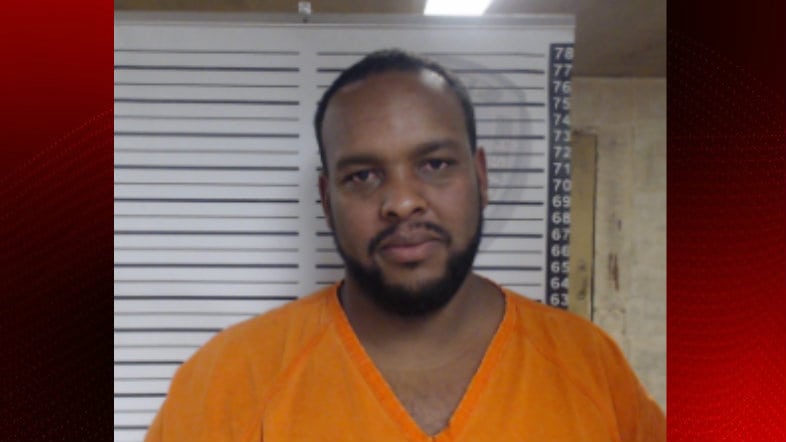 Investigators say that Vaughns was arrested on two outstanding warrants involving theft of horses in Evangeline and St. Landry Parishes. The warrants stem from two separate complaints filed with the Livestock Brand Commission in both parishes.
The St. Landry Parish complaint was reportedly filed in March 2018. According to the complaint, Vaughns fraudulently obtained seven horses. Vaughns allegedly sold two of the horses at a local livestock market and transported the remaining five horses out of state.
On March 19, 2018, a warrant was obtained for Vaughns in St. Landry Parish for seven counts of theft valued at $4000.
The Evangeline Parish complaint filed in April said that Vaughns fraudulently obtained eight horses, transported the horses out of state and sold them. A warrant was obtained for Vaughns in Evangeline Parish on May 3 for eight counts of theft valued at $10,000.
On September 11, 2018, brand inspectors received a tip that Vaughns was in Rayne, Louisiana. With the assistance of the Rayne Police Department, Vaughns was arrested and booked without incident on the outstanding warrants. Vaughns is currently in the St. Landry Parish Jail with a hold placed on him for the Evangeline Parish warrant.
Officials say that if convicted, Vaughns could face fines and jail time.