Today's Cool School is Acadian Middle School!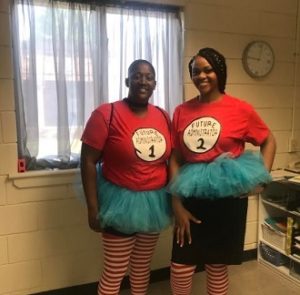 School spirit is an important aspect at any educational institution. One way school spirit was generated at Acadian Middle School was through the PBIS initiative. The PBIS team organized a successful Twin/Squad Day themed event for teachers and students who exemplify positive behaviors around campus. Acadian strives to build healthy relationships among the students, faculty, staff, and our community. Every person on campus follows the school expectations of being Safe, Respectful, & Responsible. Not only did this event generate school spirit, but it also enhanced student's overall academic experience. This event encouraged a sense of community at Acadian Middle School!
If you have a Cool School, let us know! Send Dave Baker an email to weather@katctv.com. Put Cool Schools in the subject line. Include a picture and a short story about why your school is cool!