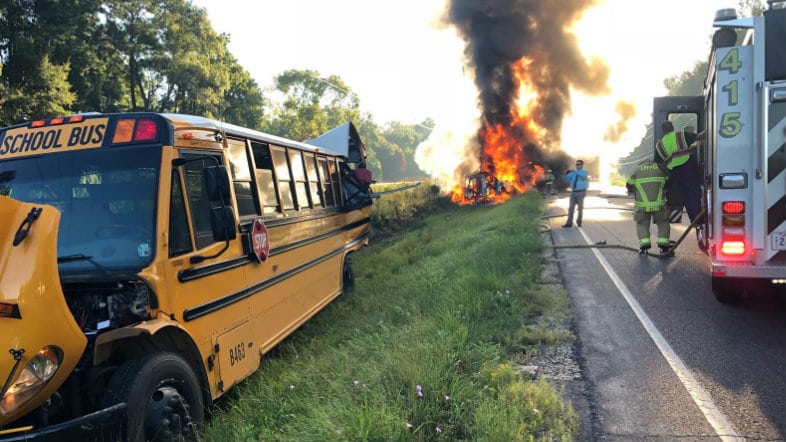 A crash on US 190 involving an 18-wheeler and a Livingston Parish school bus is currently under investigation by State Police in Livingston Parish.
Authorities say the crash occurred at around 7:40 a.m. on Florida Boulevard near South Satsuma Road.
Troopers say that three children were on the school bus at the time of the incident, but no one was seriously injured. According to WBRZ, school officials say two of the children went home with their parents while one child was taken to a hospital for treatment.
The crash caused the 18-wheeler to catch fire and photos posted by Louisiana State Police show the back in of the school bus received a large of amount of damage in the crash.
US 190 in Livingston Parish just west of LA 63 is currently closed as Troopers and emergency crews work to remove the vehicles.
Motorists are asked to use a different route.