Here is the latest thinking concerning the potential system that might develop in the eastern Gulf of Mexico towards the middle to end of next week.
Right now there is an upper level low moving through the Tennessee Valley that will slowly head for the Big Bend region of Florida over the next couple days.
As this low then slides out into the eastern Gulf and is fueled by the very warm water, as temperatures in the Gulf are in the upper 80s, it should begin to strengthen and could possibility become a tropical depression or weak tropical storm by about Thursday or Friday.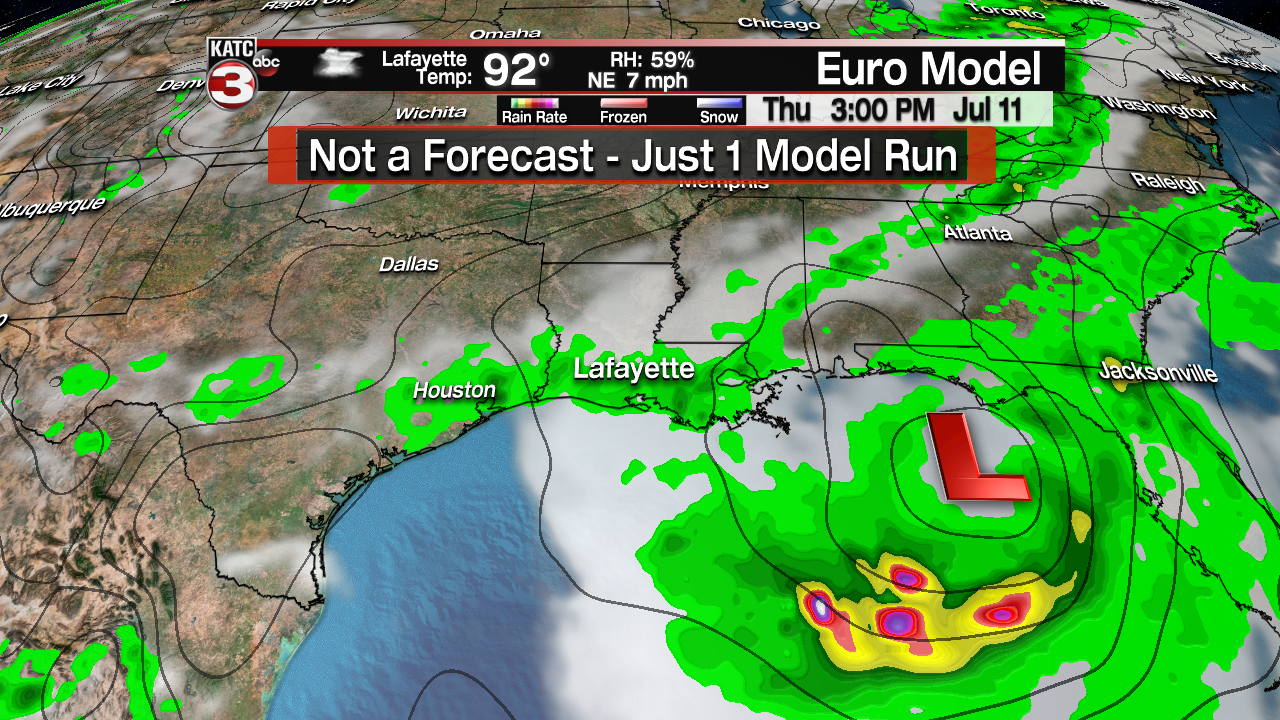 According to the NHC center they are giving the system a 20% chance of tropical development over the next 5 days.
Looking at the latest European model it has the system staying in the eastern Gulf and moving back onshore near the Alabama-Florida line sometime Saturday morning.
Again this potential system is still 7 days out so a lot can and will change as far as what ends up happening but the big thing is wherever it ends up going next week they are looking at a heavy rainfall event.
There is lots of atmospheric moisture in the eastern Gulf for this system to tap into and so if you have beach plans in Alabama or Florida next week know that it could be a rainy forecast towards the end of next week.
Here is a look at the projected rainfall totals and you can see much of Alabama is looking at 4-8 inches of rain with the tan bull-eye showing spots where they could receive over a foot of rain.
The good news for us in Acadiana is if the system stays to our east towards Alabama/Florida and we stay on the western, dry side we might miss all the rain and continue to bake in the hot summer heat and humidity.